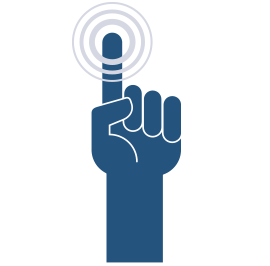 Digital
The digital landscape is vast, forever changing and flooded with always-on content and endless opportunities. We understand it can be overwhelming, but we're here to steer you through the digital haze and get some clarity.
Web design and development
Mobile-friendly and responsive, user experience and wireframing, content management systems and e-commerce
Open for business 24 hours a day, 7 days a week, your website is your shop window to the world. We combine striking design, intuitive navigation and architecture, smart functionality and engaging on-page content to deliver user-centric sites that have clear goals, low bounce rates, quick load times and high conversion rates.
E-NEWSLETTERS
Design, distribution and database management
E-newsletters are a cost effective, direct and highly measurable way of targeting people who have already expressed an interest in your brand. But it's so easy to get it wrong. We shun the 'batch and blast' approach for meaningful communications with relevant content that appeals to recipients' individual needs. This makes it easy to engage with, share and act on, delivering a measurable impact on your brand and a brilliant experience for your customers.
Online Advertising
Display advertising, search engine marketing, PPC and retargeting
In a constant sea of 'click here, buy this', your online advertising needs to stand out for the right reasons, complementing the user experience rather than appearing as a distracting annoyance. We'll help you develop the right strategy for the right keywords, create eye-catching ads for the websites your existing and potential customers already visit, and drive those all-important conversions by targeting only relevant audiences.
SEO
Research, keyword development, content creation and maintenance
Your website looks the part, is packed with clever functionality and a breeze to navigate, but do people actually know it's there? We understand what it takes to create a search engine–friendly site that propels you to the top of the rankings. But not only that, one that people love too! After all, we believe the two go hand in hand. We combine technical and creative skills to SEO your site, including structuring the site, words and phrases that generate high-converting traffic, fresh, relevant content and building links from trusted sources.