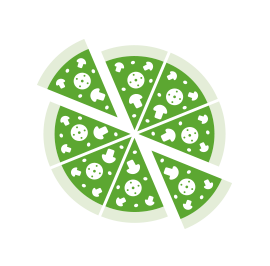 Social Media
We love to be social! And you should too. Conversations are happening all around you and about you. They can affect sales, reputation and brand loyalty. So don't just stand on the sidelines – use your voice to shape the social media news agenda rather than spectate.
Consultancy
Social media strategies, bespoke training and crisis planning
When it comes to being social, the sky is the limit! However, it's all too easy to get distracted with the sheer volume of outlets available to chat, and sometimes you can dilute your message. We'll help give you some focus, pinpointing the main platforms relevant to your target audience, helping you understand what impact these are having on your brand, and locking in specific, measurable goals to evaluate against. We can be involved as much or as little as you like, giving you the tools to get the most out of social media or taking on the day-to-day management on your behalf.
Research
Social media audits and ongoing monitoring
We can monitor overall themes, volume of conversations, underlying issues and key influencers throughout social media relevant to you, your competitors, your customers and the industry you operate in. Knowing what is being said about you from the outset can provide invaluable insights, which can feed into your overall marketing strategy. And ongoing monitoring can tell us how effective any new activity has been in changing or reinforcing existing perceptions. How are you seen by your target market? Are you respected in the industry? What are seen as your core weaknesses and strengths? How do your competitors rank against you? Who are the influencers driving the conversations? All questions that we can help you answer, evaluate and act on by monitoring social media platforms.
Engagement
Influencer campaigns, advocacy programmes, community building and reputation management, social apps, and conversation response
We can help you start meaningful conversations and utilise the positive power of word of mouth across the social stratosphere. We can establish or revitalise your profile, build followers and increase likes. We can connect you with key influencers and establish advocacy programmes. We can also respond swiftly to any problems that may arise, helping to avoid the spread of negative chatter. Because we understand the intricacies of social media, we know when to be vocal, when to remain quiet, when to join in and when to let others speak. Social media is just that! It's a social space where the idea is to engage in conversation, not monopolise it with sales patter, and we know just how to get people talking – for the right reasons. We can monitor and respond swiftly to any problems that may arise, keeping 'damage' to a minimum and helping to prevent the spread of negative chatter.