Laurel Funerals: 1000/1
Laurel Funerals (now acquired) was the third largest collective of funeral directors in the UK. The company's Henry Ison & Sons branch in Kenilworth had recently opened in a location just set back from the main High Street and was struggling to gain traction. Our local research uncovered the story of Matt Roberts, one of the country's top high jumpers, who, until recently, had funding to train full-time for the London 2012 Olympic trials. Matt's funding had been cut due to a career-threatening neck injury, but having undergone major surgery, he and his family were now seeking support to raise the £1,000 he needed to continue training towards the trials and, potentially, make his dream of representing Team GB come true.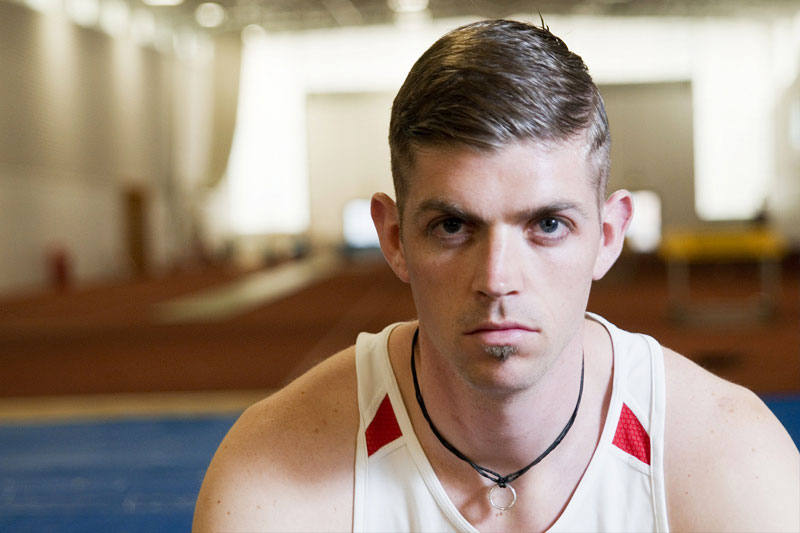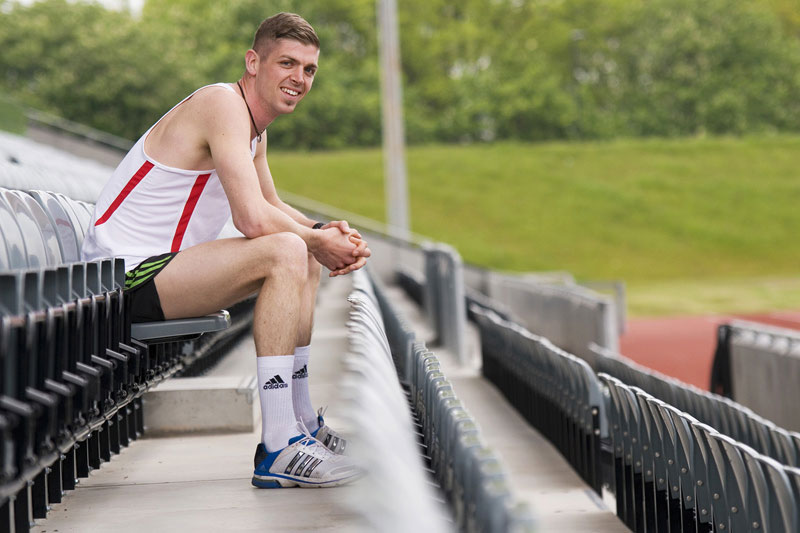 Our campaign – entitled 1000/1 – looked to encourage 1,000 Kenilworth residents to visit the Henry Ison & Sons branch and donate just £1 each. An open morning was arranged and we directed a photoshoot with Matt, using the shots to create posters to promote the event around the town and a life-size cardboard cut-out of the 6' 8" athlete, which was positioned in the window of the branch to act as an eye-catching totaliser. Local press and radio were targeted and all covered the story at length: Matt appeared live on Touch FM and BBC Radio Warwickshire, and stories featured in the Kenilworth Evening News, the Coventry Evening Telegraph and on BBC Coventry & Warwickshire's online news coverage.
The build-up to the open day saw a huge increase in footfall, with 763 people coming into the branch to donate in the first week alone – a stark contrast to the usual 6 visitors the team were welcoming each week. The day itself was a huge success and created a real buzz in the town, with locals popping in with donations and even lottery tickets for Matt, and the chief executive of Laurel hitting the streets with collection tins. In total, 1,200 Kenilworth residents donated over a three-week period, smashing Matt's target and representing a whopping 12,617% increase in footfall.
1,200
KENILWORTH RESIDENTS DONATED TO THE CAMPAIGN
12,617%
INCREASE IN FOOTFALL TO THE BRANCH
16%
UPLIFT IN ENQUIRIES IN THE WEEKS FOLLOWING THE CAMPAIGN