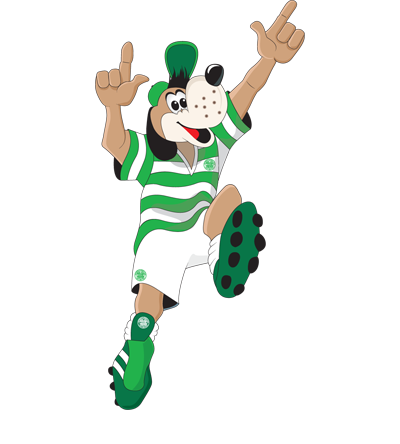 Celtic FC: Young Hoops Club
Celtic Football Club tasked us with rebranding the identity of their official Young Hoops Membership Club. Having previously had separate identities for 0–3- and 4–14-year-olds, they were looking for a single design that would incorporate the Celtic crest and a club badge.
Our design was young and fun with a playful typeface, but also one that embraced the strong and proud tradition of Celtic FC, with green and gold to reflect their brand colours and the crest forming a prominent part of the scroll. We also incorporated the team huddle that Celtic are famous for into the design, to capture the qualities of team spirit and togetherness – a particularly important sentiment for their young fans.