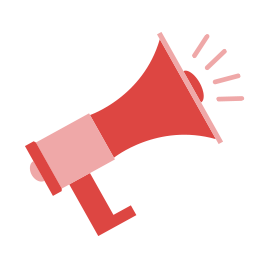 PR
We can unlock your storytelling potential and get your voice heard by the right people in the right places. And because we're an integrated agency, we can deliver an even bigger impact by utilising your PR activity to bolster your creative content, digital and social marketing.
Strategic planning and key message development
When it comes to getting people to sit up and take notice, less is most definitely more. We'll help you define who you should be talking to, what you want to say and how to get it heard. We'll also outline what success looks like to you, identifying realistic and quantifiable objectives that activity can be measured against.
Creative ideas, workshops and brainstorms
We use a range of creative techniques to bring out kick-ass ideas that will take your brand to new heights.
Media relations
We transform brand messages into compelling stories for offline and online media, including social media management and blogger outreach.
Crisis management
When a crisis hits, it's all too easy to go to ground. We'll dust you off and steer you through the uncertainty to help protect your brand and preserve your reputation. We can also help you plan for a crisis, too, so you're ready to act with speed, confidence and conviction should the worst happen.
Experiences and events
From launch parties that are the talk of the town to stunts that grab the headlines, we create monumental moments that leave a lasting impression.
Internal communications
Your employees are at the frontline of your marketing force, so you need them on your side. From training and away days to intranets and internal magazines, we can help you engage with your most powerful brand ambassadors.
Media training
Knowing what you want to say is one thing, but getting it across in the media, especially when the pressure is on, is a different challenge. Our media training utilises state-of-the-art crews, experienced journalists and realistic scenarios to perfect your message, delivery and control, and help your public voice fulfil its potential.
Audits and evaluations
Purposeful PR delivers on its promises, but what defines success? When it comes to goal setting, our stakeholder and media audits are an invaluable resource, providing an insightful snapshot of your brand and enabling us to identify areas of strength and weakness where we can focus our objectives and activity.

Using quantitative and qualitative techniques, we measure against the goals identified at the strategy stage to communicate the positive impact on a brand and the degree to which PR has changed people's awareness, opinions and behaviour.